This super theme was submitted by Danielle (Southbridge, MA)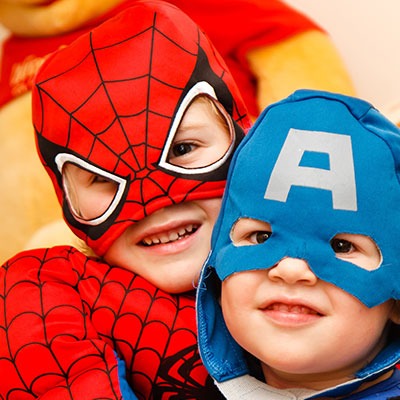 Theme: My son is obsessed with the Pixar superhero movie Big Hero 6 so I wasn't at all surprised when he chose it for his theme. I started by choosing the elements to focus on tying in the movie. For me, that was the invitations (to get everyone excited for the party and let them know about my son's latest interests), the banner (a really prominent, visible way of displaying a theme), the activities (which lets kids "get into the movie"), the cake (a focal point of the party), and the favors (to keep kids thinking about all the fun they had long after the party, or at least the few minutes till they lose all the stuff haha). A few of these elements would suffice to carry the theme through the party but I just struggle narrowing it down!
Venue: We are lucky to have a really great park (Westville State Park, for anyone close to Sturbridge MA) near us with picnic pavilions available for a modest rental fee that offer a grill and lots of space both under the pavilion and on the surrounding lawn. The kids had a blast running around between activities, and the spot offers great visibility for supervision so they were able to safely spread out behind the picnic area.
Invitations: I designed a simple invitation using Disney clip art from the movie that said "Our Big Hero is Turning 9!" with the details of the party underneath.
Decor: For the banner, I focused on one of the main characters of the movie, Baymax, a lovable squishy robot nurse with a very distinctive but simple look that I found easy to incorporate. He is very round, and his face is really simple (2 black circles for eyes and a line between for a mouth) so I blew up some white balloons (about 3/4 full for a more round look than oval) and drew his face on 2 of them. Then I blew up more white balloons (same fullness), as well as some red and purple ones (the color of Baymax's and Hiro's armor) to make a balloon garland. I used stencils to write "Happy Birthday (my son's name)" and strung them on a ribbon with the two Baymax balloons on either end. We carried the red and purple through the tableware as well, keeping the rest of the decor pretty simple.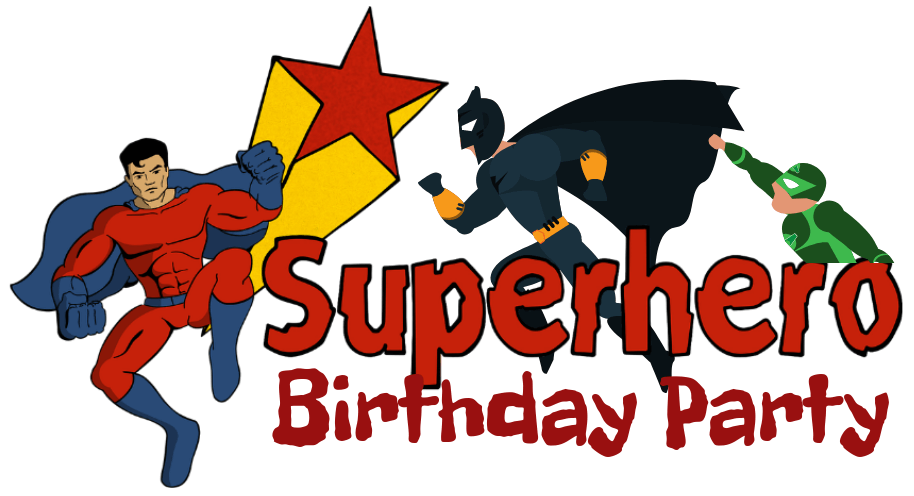 Food: My son loves hotdogs, chips, and fruit salad, which are all perfect party foods, so I decided to just go with that for the menu. I added cheeseburgers since not everyone is fond of hot dogs, and some juice boxes and water for drinks.
Activities: My son loves bubbles, so I bought a couple packages of assorted bubble wands and poured two giant jugs of bubble soap into disposable lasagna trays laid out on the flatter lawn area. I also made some bubble snake wands by cutting the small end off of 2 small plastic cups and covering them each with a new unused sock secured with a rubber band. I made a sign that said "Honey Lemon's Chemical Concotion" with a bubble motif for one of the characters in the movie with an affinity for chemistry. The kids kept coming back to this station for more as the day moved on.
We also put together an egg drop contest to pay homage to the part of the film where Hiro designs armor for Baymax. Baymax is white and round, so I drew his face on each egg with magic marker and rounded the kids up (and some adults) to try their best to design their own armor using aluminum foil, straws, tape, and cotton face pads. The builders had a blast and came up with some really creative designs, and the sole winner was given a bubble gun to take home. This was definitely a party favorite!
Cake: Owing again to Baymax's simple features, I was able to easily replicate his face on a cake. I made a double layer round cake and frosted it completely white, then just used black gel icing to make the two circle eyes and the line for the mouth. My son loved it and almost didn't want to eat it, but his love for cake won out!
Favors: In the movie, Baymax also wears red armor, and I found a tutorial on making favor bags with his face on them using just red paper bags and a simple printable template. For the favors, I wanted to include the characters not represented in the activities already, so I headed to Party City and grabbed some cheap jump ropes (so kids could practice their super jump like Fred), bubble gum (for GoGo Tomago's chewing habit), giant glow sticks (for Wasabi's lasers), and lollipops for the scene where Hiro and Baymax first meet. I made simple tags with character clip art to attach to each favor and tie the theme together.
My son had so much fun at this party and so did his friends. I hope this helps!