CHRISTMAS PARTY THEMES FOR KIDS
Planning a holiday event can be stressful. Here are some Christmas party themes for your kids to make your special event really easy to prepare.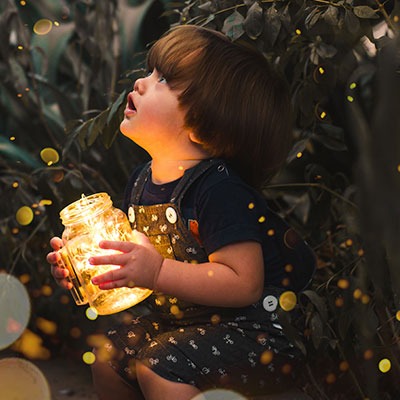 I am a naturally organized person but with that goes the stress of trying to be organized! However I think I have it down pat now and if you are looking for some ideas to help your holiday planning go smoothly then read on about how I do it......
CHRISTMAS PARTY THEMES TIME SAVING TIPS
Choose the date
Christmas day and the week building up to it are probably going to be a bit manic so unless you are the adventurous type I would suggest not having it then. Holiday decorations start going on sale at the beginning of December so why not plan to have it in the early part of December or between December 26 and New Year.
Make use of your freezer
Prepare as much food as you can in advance and pop it in the freezer. This is a time of year of impromptu guests so having some bite size snacks that can be quickly heated in the oven or microwave will save you a lot of anxiety.
Shop out of season and grab those bargains
The January sales are a great time for picking up holiday bargains – toys, cards, crackers, decorations and even some edible goodies that have a long shelf life.
Have some gifts in reserve
Have some small unisex gifts wrapped and ready for those impromptu guests. If you don't use them, save them till next year. Remember though to make a note of what's inside.
Overestimate the number of guests that might show up
You'll think that you have it under control but there will always be the sibling, cousin and friend that have come to stay and who wants to join in with all the fun festivities.
Start a bits and bobs scrap box
If you and the kids are going to make some decorations, it is so much easier if you have all the scraps, cardboard rolls, boxes, ribbons, card etc. already to hand.
Book your Kid's Christmas venues/entertainers well in advance
If you are sure of what you want make sure you book at least several months ahead. Some places are even booked years in advance!
These Christmas party themes tips will come in handy for your kid's next holiday event.
CHRISTMAS PARTY THEMES INVITATIONS
Here are a couple holiday invitation ideas to get you thinking.
Christmas Cracker Invitations
Get an inner cardboard tube like what you get in kitchen foil, and cover with red or green crepe paper. Make sure the paper is 4 inches longer than the tube at each end. Write the invites on paper, then roll them up and place inside the inner cardboard roll. Tie the end of the paper with colored ribbon so the invite looks like a Christmas cracker.
Christmas Tree Invitation
Using green craft paper, cut out Christmas tree shapes. Decorate one side with glitter glue and write the holiday details on the other. Punch a hole at the top of the tree and thread a ribbon through.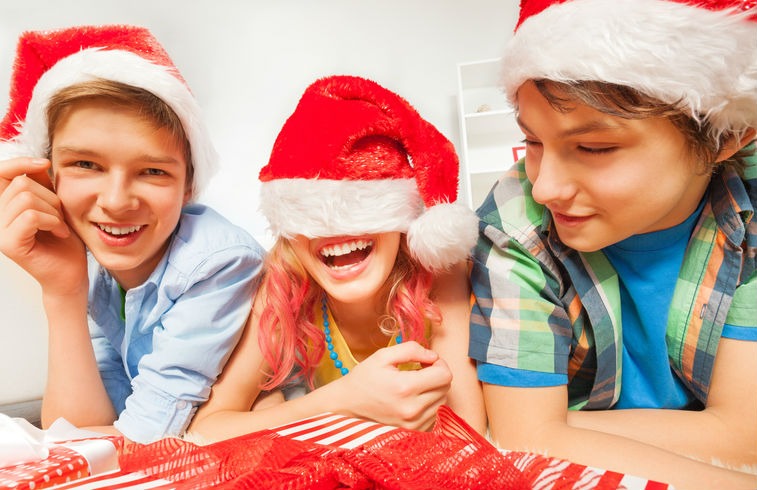 DECORATIONS FOR YOUR CHRISTMAS PARTY THEMES
Here's how to make your decor dazzling and it's not difficult to do!
Put up lots of fairy lights - lots of them! Put them around windows, around banisters and at your front door. I use the battery operated fairy lights as then you can be flexible where you put them.
Put battery fairy lights in glass jars and dot around the table.
Place holly and mistletoe where they can see it and hang up rows of prettily decorated holiday stockings.
Get yourself a holiday music CD and have it playing in the background. It will get everyone in the holiday spirit.
DECORATIONS FOR YOUR CHRISTMAS PARTY THEMES
CRAFTS FOR YOUR CHRISTMAS PARTY THEMES
It is always worth having a mixture of games and crafts at a holiday get-together as continually playing games can be tiring for the kids – and for you! Below are a few holiday craft suggestions which have always been popular with my kids.
Below are a few fun holiday games to get you started.
Count the Jelly Beans
Fill a large glass jar with red and green jelly beans and have the kids guess the number in the jar. The closest guess wins the lot!
Santa's Stocking
Place a toy or object in stocking and see if the kids can guess what it is. Feel it, smell it, shake it, what is it?
Christmas Scavenger Hunt
Place various holiday objects around the room. Give the kids a small stocking/bag and a list of things to find. See who can be the first to find everything.
If you are looking for more fun games click here.
The holidays are a time for treats. Kids (and adults!) want to feel a little indulged and spoiled and what a great way to do it with the holiday food......cookies, cakes, sweets and lots of festive looking nibbles are sure to go down well.
Decorate the table with a green or red table cloth and then give a generous sprinkling of tinsel, glitter and small tree decorations. Have small crackers on the table and paper hats or how about a Holiday centerpiece.
Here is a recipe sent in from one of our visitors.
SWEET TORTILLA SNOWFLAKES
Ingredient : 
6 flour tortillas
Canola or vegetable oil for baking
Confectioners' sugar
Edible glitter (optional)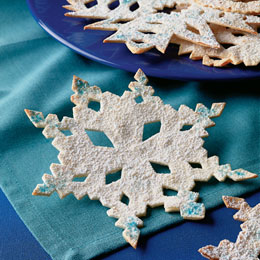 Instructions : 
1. Heat the oven to 400 degrees. Warm the tortillas (about 15 seconds) in the microwave.
2. Individually fold the tortillas in half once and then in half again, so that you end up with a shape that resembles a wedge of pie (it will be thick).
3. Using clean scissors, cut triangle, circles, or squares out of the edges, as if you were making paper snowflakes. Unfold the tortillas.
4. Lightly brush the tops of the snowflakes with canola or vegetable oil and place them on a cookie sheet slightly apart.
5. Bake them until lightly browned and crisp (about 4 minutes). Sift confectioners' sugar on the snowflakes while warm.
For an extra sparkly effect, you can sprinkle on a bit of edible glitter.
These Christmas party themes for kids should entertain them for as long as the event continues. If you have any other ideas, please let me know.