Here are a few great ideas party ideas to make sure your teen party is one for the memory books!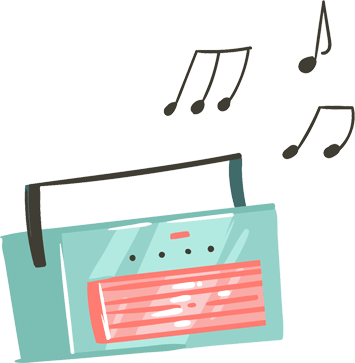 These themes are submitted by other teens who have shared their special day with us. After all, teens know better than their parents on what makes it cool ;-).
And if you are a parent organizing an event for your child, well stay put as I've been through those years with my kids and I've got some great tried and tested tween and teen birthday ideas below.
These creative birthday ideas below are my favorite themes. However if you want to head on over to themes submitted by teens, then click here.
BUT FIRST - TRY MIXING IT UP WITH A THRILLING DIY ESCAPE ROOM GAME!
Escape rooms are booming in popularity at the moment, and it's easy to see why. They bring people together to crack interesting puzzles, play fun party games, and use creative thinking to conquer an engaging challenge. And guess what, you can easily run one of these games in your own home!
Using paper, everyday items, and imagination (or just a printable kit) you can set up a thrilling escape room game in your own home.
Read this article for more information on how to host the ultimate house party your teens will not soon forget!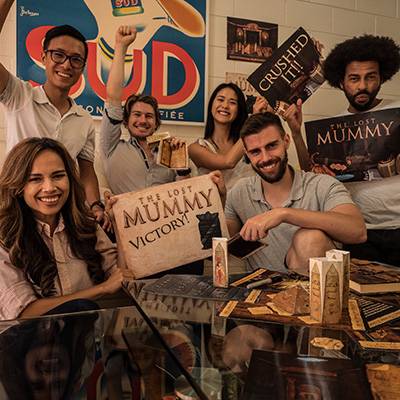 I'm a great fan of treasure hunt games. No matter what the age group I can bet the guests will love it. Now I know you are probably thinking, well this is a game for young kids. Well think again. Kids love the excitement of finding things and adults love the challenge.
You can adapt the clues for all ages, for indoors, outdoors and in parks and forests, in fact anywhere you have a safe place to hide clues and to run around will be great for a kid's treasure hunt.
Treasure hunt clues however do take a bit of advance organizing but that is also part of the fun. The clues could have a theme such as being related to songs and pop groups or be in pictures or how about having them in code form which the everyone have to decipher. Here is how to set up the treasure hunt clues. And if that all seems like too much work, then consider a scavenger hunt which is easier and quicker to organize.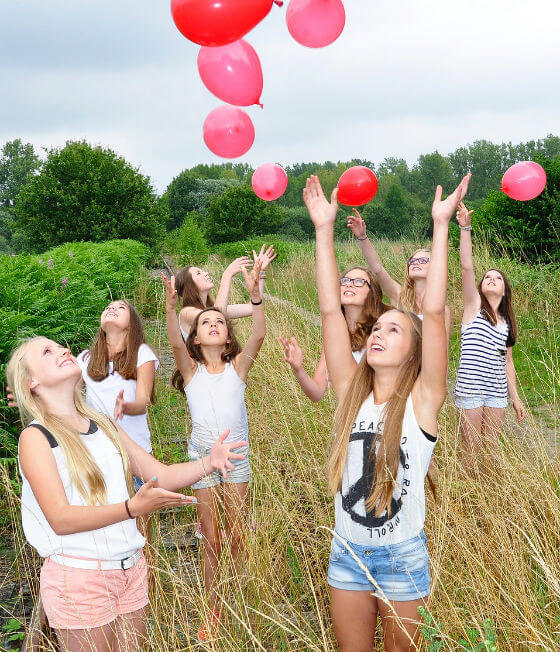 Next to a treasure hunt, a scavenger hunt is one of my top favorites for a teen party. It may sound a bit babyish but in fact it needn't be at all. You can adapt a scavenger hunt to suit any age group or even mixed ages. Plus they can be done anywhere and cheaply too.
It's also a great activity for when you have a bunch of friends who don't know each other so well as it forces them to chat to each other and to work as a team. The basis behind a scavenger hunt is that you split into teams and you go off to find a list of items. The first team to find everything on their list wins.
Places to have a scavenger hunt:

Your own backyard
Your neighborhood
Shopping mall
Public park
Around town
Items to find:
Well the world is your oyster. List items that are possible but not too easy to find. For instance asking someone to find an acorn in a shopping mall might be too hard whereas asking them to find a yellow plastic bag is do-able.
You could also ask them to find something that is not an item but more an action which they take a photo of with their phone or camera. So for instance it could be a team member trying on some red shoes or a team member shaking hands with a policeman. Or how about photos of specific street signs or a group photo of everyone up a tree.....Use your imagination and adapt the list to the number and ages in each group.
A murder mystery game is not a new idea but it certainly is a good one especially if you have a smallish group who are not shy about a bit of role playing.
Murder Mystery parties are not suited to everyone but when you get a good gang together it can be a real laugh. Generally a murder mystery game is set around a meal so that is another factor to think about.
Here is a murder mystery that was sent in by a teen who hosted her own murder mystery. This could give you some ideas for hosting your own.
This teen party theme can involve quite a lot of preparation if there are food and costumes involved so my advice would be to get a murder mystery game kit to make it work well.
There are not many murder mystery games for teens but the best ones I have found have been on Amazon. Check out this Chambers of Screams Murder Mystery game from Amazon.
Most teens are into one sport or another and if they're not, maybe this is a good time to get them interested. I also think this is a good teen party theme for when you have a mixed bunch of boys and girls or a large number of guests.
If your back yard is too small then find a park or open public green space or even hire out a pitch at the local sports center. Decide what game or games to play and try and make sure that everyone will be able to play.
Group game ideas might be:
Baseball
Basketball
Frisbee
Obstacle course
Crazy golf
Volley ball
Soft ball tag
Bring a picnic and drinks (lots) and have a game. It could be football, baseball or whatever the teenagers are interested in. If the event then goes on into the evening, you could have a camp fire sing along with toasted marshmallows or you could head home for a movie and popcorn.
Have a plan of sorts whether it is a theme, an activity such as movie or having a get together at your house.
Know how many people are coming and set a limit otherwise it could end in chaos.
Have some food and drink and perhaps get guests to contribute too.
Games are a great way of getting going, even if you only have one game.
Respect your guests and respect the venue where you are having the event whether it is at home, in a hired room or a public place.
Think about your neighbors. Pre-warn them if you plan on making a bit of noise.
If things get out of hand, ask for help from adults.
It can be a bit daunting thinking about organizing a teen party but in reality it is probably easier than organizing a young child's special day.
The teens can do most of the organizing whilst you can just 'be around' if needed and of course 'be there' to set a few boundaries and limits.
Don't fuss too much about decorations although depending on the event, a color theme might be fun such as black/white or gold/purple.
Teen games are often welcome as they help to gel the group and to give the teens something to do. However do let them choose and organize their own teen games.
I would say your biggest thing to think about is food and drink and making sure that whatever they do, they are safe.