KID'S HALLOWEEN PARTY THEMES
Looking for Kid's Halloween party themes? Need suggestions for some cool costumes, gross food, or some spooktacular game ideas?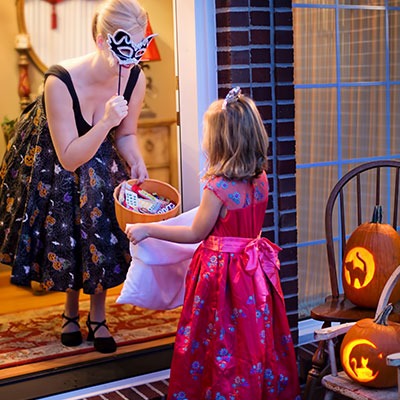 I've got you covered. This is my favorite holiday and I have some awesome Halloween theme ideas for you.
Most kids love to be scared (a little) and they get a kick out of gory, messy fun so I'm going to give you my favorite ideas for a spooky, bone rattling kid's theme party!
Don't fear if you aren't creative or imaginative as I have some great Halloween party themes to share with you including cool costumes, creepy food and bone crunching games.
And then once you've done reading here, check out even more Halloween party ideas here.
Need some suggestions on some awesome costumes for your kids?
Depending on the age of your child, they might be into a character from their favorite movie, an animal of some kind (like dinosaurs or puppies), or they might go for scary and creepy from the latest horror movie they just watched.
Don't feel you have to go out and spend a fortune on costumes.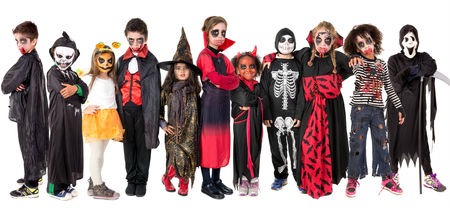 If at all possible I would try to make your own costume from stuff you have around the house or from a second hand store, especially for the younger kids. After all, they only wear it once and next year they will be into something else.
There are a lot of Halloween party themes you can choose from and it might be easier to pick a theme once the kids let you know what they want to dress up as.
Top Tip: When my kids were younger, I learned that spooky masks on adults was just too scary for them so judge carefully what is appropriate for your event.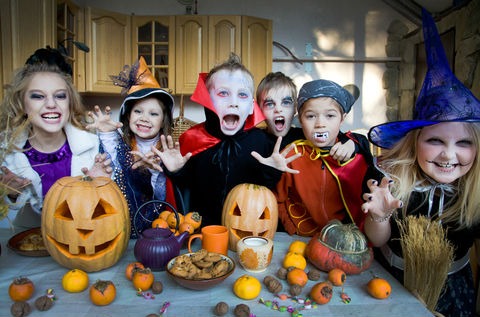 DECORATION FOR YOUR HALLOWEEN PARTY THEMES
Floating Spirits
Fill white balloons with helium. Then take a small white sheet which needs to be large enough to cover the balloon and to hang down a bit. Hang it over the balloon and then stick some black circles for eyes to the cloth. Float the balloon up to the ceiling and let it waft about. It's best to do this indoors as otherwise your balloons will float off into the night sky!
Dracula's Hand
Stuff a skin colored latex glove with cotton wool so as to make the hand look solid. Paint on torn finger nails and dribble red nail varnish on it to resemble blood. Sit it on a plate surrounded by tasty treats and see who dares to be the first to take one.
Specimen Body Parts
Fill empty glass jars with colored liquid. You can use food coloring for this. Place a plastic body part in each jar such as an eyeball, ear or severed finger. Set the jars up on a long table to look like a specimen lab.
Old Lady Spirit
Using black paper, cut out a large silhouette of an old lady. You can just do it from the waist up and have her side view. Stick the silhouette to your window where passers by will see her. Have the room lights off but have just one small lamp shining behind the silhouette.
Buried man
Using thin plywood, cut out the shapes of 2 hands and a head. Draw a face on the man or if you prefer just make it a skeleton or ghost face. Paint the hands and head in glow in the dark paint. When dry half bury the head and hands in the ground so it looks like the man is half buried.
Tombstones
Using strong cardboard (an old box would be good), cut out a tomb stone shape. Paint it in dark grey paint and then write and inscription on it such as "I'll be back" or "I'm waiting for you". Attach it to a thin stake and place the stake in your lawn.
Scare-crow
Make a scarecrow to put on your front lawn. Dress him/her all in black with a big black hat and black cloak.
Make some gross food as ghoulish and ghastly as possible but obviously you want the kids to eat the food so make sure that it tastes good in spite of its name!
By each plate of food make a little card (in the shape of a tombstone and decorated with spooky stickers) with the name of the food.
Decorate the table with a black cloth and place lots of plastic/paper creepy crawlies amongst the food. As a centerpiece, place a large Jack-o-Lantern in the middle with a night light candle inside. Put plastic insects in each cup and give everyone green or black cups, plates and straws.
Here are some gross food ideas you can prepare for your Halloween party Themes: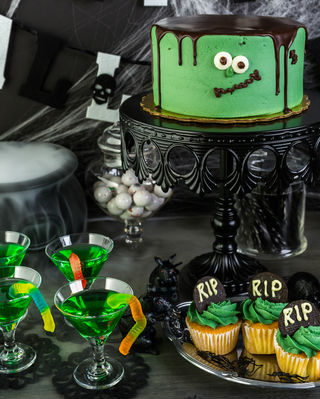 Fanged apple wedges - Easily made by quartering your favorite apple brand. Each quarter then has a wedge cut out of the skin side creating the appearance of an open mouth. Insert sliced nuts to give that fanged appearance!
Mini Graves - fill your desired amount of cups with regular chocolate pudding, sprinkle with crushed Oreo cookies for the appearance of dirt, and top with creepy-crawly gummy worms. For an extra spooky addition, insert a portion of a lady finger (or another type of white cookie) as a headstone, and use cake icing (the kind you write with) to write "R.I.P."
Bloody Intestines with Gallstones - Spaghetti and meatballs.
Crusty Scabs - Toasted cheese on slices of baguette bread or cheese straws covered with cheese. Pop them under the grill until the cheese goes brown and crunchy.
Phantom Brains - Raw cauliflower florets with mayonnaise dip.
Tomb Stones - Yogurt covered muesli bars (or granola bars) iced with R.I.P.
Poison Punch - Green colored fruit punch floating with colored gummy worms.
Bogie Slime - Green Jelly.
Dracula's Hand - Fill a disposable rubber hand with small candy/popcorn and tie the wrist with a black ribbon.
Maggot Mound - Make 2 round chocolate cakes. Place a bunch of gummy worms on one cake. Place the other cake on top so that there are some gummy worms peeking out from round the edges. Then cover the top of the cake with swirls of butter cream to resemble maggots.
Sand Ghosts - Cut sandwiches into ghost shapes using a cookie cutter. Place some raisins for eyes.
Strained Eyeballs - Cut some hard boiled eggs in half. Remove the yolk and mash it up with some cream cheese or mayonnaise and place the yolk back into the egg white halves. Thinly slice some pimento stuffed olives and lay a slice of olive on each egg.
Severed Fingers and Toes - Decorate one end of  'Ladies Finger' biscuits or 'Langue DE Chat' biscuits with pink icing to resemble nails. Then dip the other end of the biscuit in some red icing to resemble blood.
Here is a perfect eBook from Amazon to give you more ideas for some gross food to match your Halloween party themes. From earwax on a stick, to crispy mice, to a spooky shrunken heads brew. It will fit right in with this Kid's theme.
HALLOWEEN PARTY THEMES FOR GAMES
Besides the traditional games like bobbing for apples and pin the broom on the witch, which are both great games for kids to play there are a lot more games the kids will enjoy playing.
For my top favorite Halloween games for kids such as 'Bouncing Eyeballs', 'Mummy Wrap', 'Hunt Dem Bones' and more, Click Here and here are even more Halloween games
All these games are easy and fun holiday games for them to play at this theme party and they will love them.
Have more suggestions for games to play at a Halloween event? Share it here.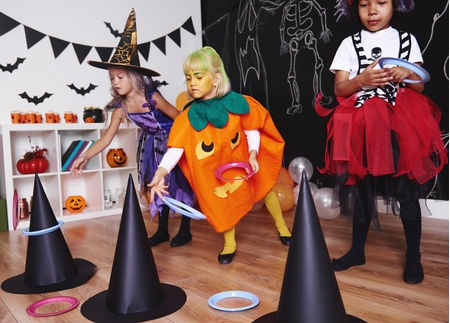 Why not turn it into an escape room party?
Nothing gets the heart pounding quite like a tense race against the clock, and that is exactly what escape room games deliver!
But you don't need to front the cost of sending an entire party of teens to a professional escape room. In fact, you can host a thrilling escape room party in your own home!
You can read this article to start designing your own nail-biting adventure, or alternatively, just purchase a printable kit and go from there.
Escape room games are guaranteed to make every party memorable, so go check it out!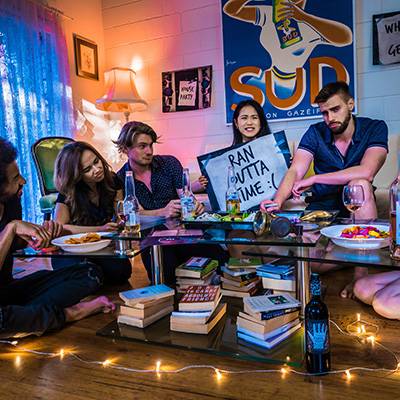 COOL FAVORS FOR HALLOWEEN PARTY THEMES
For DIY ideas for Halloween party favors, this is a good video for making your own favors.
If you are looking to buy some Halloween Favors
, here are some great ideas from Amazon.