ELEMENTARY-AGE KID'S BIRTHDAY PARTY THEMES THEY WILL LOVE
If you're struggling to find cool kid's birthday party themes then look no further. I came up with a few creative suggestions to help you out.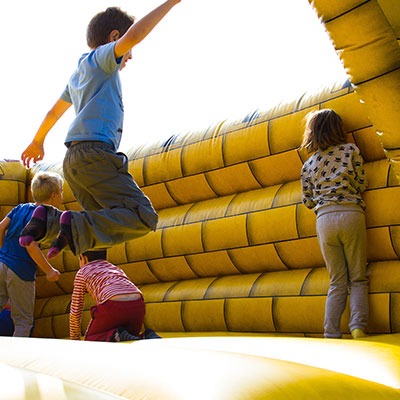 My fun and easy kid's theme parties are going to blow them away. These are fun, easy to prepare and will take a lot of stress out of planning that special day.
Children between 5 and 10 years old generally have huge imaginations, like playing with groups of friends and are ready to embrace challenges and to learn new skills. So having lots of birthday theme ideas is going to be a real winner.
Whether you need suggestions for boys or girls, for princesses or pirates, action-packed or gentle, then I have got some great kid's birthday party themes for you to choose from. These parties come with invitation ideas, decorating, games, activities and food so you will have lots of ideas to choose from.
All of them are easy to prepare and you can mix and match them to get your ideal celebration.
Top Tip: Special event parties don't need to be full of bells and whistles and it doesn't have to cost the earth to make it a success. Keep it simple but keep it fun and make them feel that they are having a real treat.
CREATIVE KID'S BIRTHDAY PARTY THEMES
Take a look at a few of these kid's birthday party themes and mix them to see what you can come up with. The kids will have fun getting into the theme you come up with.
Don't forget to submit your creative ideas so it can be added to our growing collection.
For these kid's birthday party themes listed you will find a ton of ideas from fun games, food, decorations and lots of fun things that you can do to make the event 'Wow'.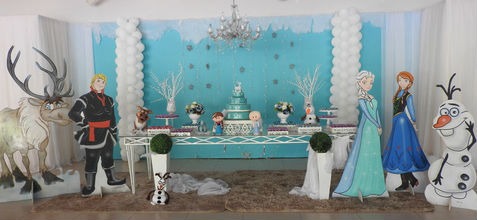 But wait! Why not try out a DIY escape room game?
Escape room games are the perfect activity to absolutely own birthday parties! They require teamwork and creative thinking, and so really shine among close groups of friends.
An escape room game will require the kids to work together to solve puzzles and overcome obstacles in order to conquer a grander challenge (whether that be escaping an ancient egyptian tomb, or sabotaging the WAR facility of an oppressive government). Challenges like this are the stuff of children's daydreams, which is one reason why the kids absolutely love them!
What's more, is you can do it! It's easy to set up a magical escape room experience in your own home, all you really need is paper and some imagination!
Read more here, and get to hosting your own unforgettableescape room party!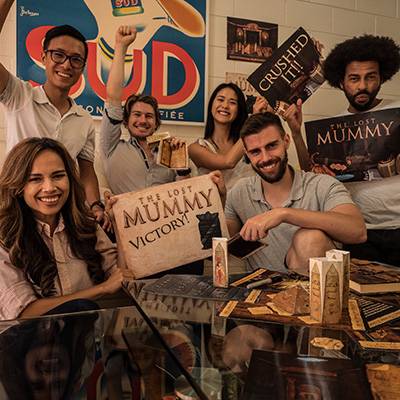 Makeover - A girl's makeover bash is so simple to plan. Check out these great ideas to make your makeover event a hit. Invitations, food ideas, decorations and more.
Cafe - A cafe event is a perfect theme for a young teenager or for children who want something a bit more grown up. Decoration ideas, activities and games with a lot more ideas.
Camping – Have a camping birthday during the summer will be tons of fun for the youngsters. Lots of ideas on how to decorate and host this special event for the kids.
Cooking - This theme is a real kid's cooking treat that will make them feel like a Master Chef. Pick easy recipes that they can make themselves.
Construction – Having a construction theme for the kids would be a lot of fun. Both boys and girls enjoy building, creating, digging and getting dirty. It's a great day for little workmen.
Cowboy – Have a cowboy birthday theme and get ready to round up the cattle, dig for gold and hunt the bandits. Lots of ideas on invitations, decorations, food and more.
Crazy Hat - The wonderful thing about a Crazy Hat event is that you can choose any color theme that you like and the kids can wear any crazy hat they want to.
Craft - If you got some 'Crafty Kids' then these crafts could be a real winner. Here are some great craft ideas to keep them busy.
Dinosaur - A dinosaur birthday is one of my favorite kid's topics. Lots of creative suggestions that kids will enjoy.
Dance - Get ready to groove with this super fun and active Kid's Dance Party. Dance themes that all ages will be dancing to.
St. George Day – Have a special event to celebrate St. George Day. These ideas could be adapted to a Knights and/or Princesses birthday or a Medieval event.
Drama  - The idea of a drama event is that the kids prepare and put on a show and invite their family and friends to the premier. Lots of suggestions for them to have fun.
Fiesta - A Mexican Fiesta always conjures up images of dancing, laughter, festivities, games, Mexican food, bright colors and basically lots of fun. And I'm going to show you how to do it!
Luau - A luau theme is popular for a kid's event. It's fun, festive and just great for those hot summer days. I've put together some easy, quick but really effective ideas to help you.
Mystery - Have a kid's mystery theme and let them be detectives. Fun celebration options for a mystery event the kids will love.
Save the World - In an Eco-friendly kid's event, they become heroes as they battle to save our planet and at the same time they learn about the environment, nature and how to value it.
Sleepover - If you need some sleepover suggestions, you have come to the right place. I have lots of sleepover ideas for the kids.
Space - This Space Theme Celebration is going to Venture to the Black Hole, run rings around Saturn and maybe ride the Star ship Enterprise as they shoot their way into space.
Science - All kids love to experiment and what better way to do it than with a mad science event that will have them tasting, smelling and concocting a lab full of fun.
Treasure Hunt - Treasure hunts can be so adaptable and all ages love the thrill of the hunt for the grand prize. They are one of the easiest and most popular kid's games to organise.
All these creative kid's birthday party themes can be adjusted to fit any age group. From toddlers to teens, they will all have a blast!