HAVE AN ECO-FRIENDLY KID'S PARTY
In an Eco-friendly kid's party, the kids become heroes as they battle to save our planet and at the same time they learn about the environment, nature and how to value it. And all in a FUN way!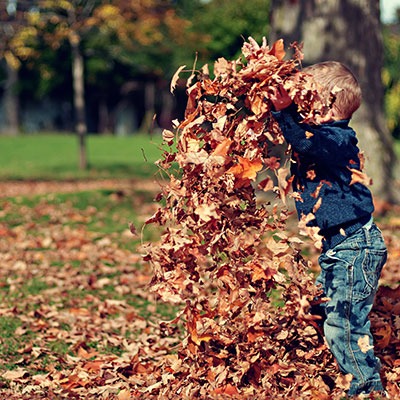 Make sure you plan this birthday party theme with your child and that s/he understands what is going on and wants to do it. Explain how this is an exciting party about how s/he and her friends will be doing something together that is really valuable.
You could either stick to one aspect for your Eco-friendly kid's party such as nature, planets, animals, pollution etc or you could do the whole shebang. But choose something that will grab the attention of the kids.
ECO-FRIENDLY KID'S PARTY INVITATIONS
Invitation
Earth to X (child's name)
Your planet is being destroyed and X (host's name) needs you to help him/her save it
Together we will save the world and have a planet-astic time
Please bring one recyclable item as your ticket
Time:
Place:
Postcard Invites
Write the Eco-friendly party details on postcards with pictures of nature, countries or planets.
Recyclable Invites
Make invitation cards out of cardboard food packaging boxes. Cereal boxes are ideal for this. Cut out pictures from used Christmas and birthday cards or even magazines and use them to decorate the printed side of the cards. Write the Save the World party theme details on the plain side of the invite.
Nature Invites
Make or buy some recycled paper and write party details on it. Jazz up the invites up with dried leaves and flowers.
If guests want to bring a birthday gift, suggest that gifts are small or that the kids instead donate to an environmental cause. For kids that live nearby encourage them to come as a group either on foot or on bikes, scooters etc You may well need another adult to help up with this.
Make as many of the Eco-friendly kid's party decorations as you can out of recyclable material – paper, cardboard, boxes, tin cans etc
For a color theme you could either go green or use all the colors of the rainbow or all the bright colors of nature.
Make a centerpiece of a large inflatable globe which you can suspend from the ceiling.
Decorate the party room with posters of the earth, the stars, nature or the environment
Hang stars around the room and make a large wall frieze showing the different planets. (Don't label the planets yet as the frieze can be used in a game later).
Use old maps as table coverings and old CD's as drink mats. Dot dried flowers and leaves in between the food dishes.
String up some solar powered outdoor lights and just hope the sun shines.
Top Tip: Make sure you put them up a few days in advance in order for the solar batteries to have time to charge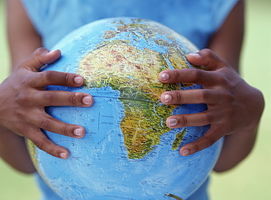 Tiny Terrarium
Give each child a clear soda pop bottle of which you have cut of the top half. Let them layer small rocks, sand and earth in the bottom to resemble the earth's layers. Then top with real plant seeds or small paper flowers.
Sand Flowers
Draw a large flower on craft paper. Make it large enough so that each child has a petal to decorate. Cover individual parts of the flower with glue. Whilst the glue is still wet, sprinkle on colored sand bought from craft stores. You can also make your own colored sand by mixing fine sand with crushed up colored chalk.
Grass Head
Make you own Grass Head Craft. This is a really fun activity which the kids can take home with them.
Tin Can Treasures
Give each child an empty, clean food can of which you have removed the original paper label. Have lots of stickers and glue on items and let the kids decorate them. They can then take them home afterwards to use as pen pots or for whatever they wish.
ECO-FRIENDLY KID'S PARTY FOOD
Serve as much of the Eco-Friendly kid's party food as you can that is directly from nature and that means vegetables and fruit. Make the food look fun and interesting so even picky eaters will be tempted.
Serve the food in containers made from natural or recyclable materials such as a wooden salad bowl, scooped out water melon, grapefruit or coconut shells or wicker baskets lined with brown recyclable paper. Avoid disposable plates and cutlery unless you are recycling already used containers. Fun food ideas might be:
Veggie Platter
Raw carrots, cucumber, carrot wheels, cauliflower florets, cherry tomatoes. Provide a mayonnaise dip.
Fruit Kebabs
Thread fresh fruit pieces on a stick. Drizzle with melted organic chocolate.
Yogurt Bonanza
Yogurt topped with nuts (be aware of allergies), and dried or fresh fruit
Planet Shakes
Forget sugary fizzy drinks and make a milk shake using their favorite fruits.
Fresh Fruit Cocktails
Mix fresh fruit juices to make a fruity thirst quenching cocktail.
Popcorn Stars
Make caramel or butter covered popcorn. Pile the popcorn in a big bowl or if you have the energy, thread pieces together on a sting necklace.
Flower Power Cookies
Buy or make plain cookies and cover with frosting. Add sugar past flowers or design your own with sprinkles
House of Straw
Cheese straws piled high and made with whole meal flour
Litter bugs
Fruit gum insects
Earth Cake
Prepare a basic chocolate cake using a packet cake mix. Use a pudding mold to give the cake a roundish shape. Decorate the cake centered around your main Save the world theme (nature, world etc). It could be covered in sugar or real edible flowers or maybe frosted to resemble the earth or moon. How about covered in brown frosting to resemble the soil and with little gummy creatures stuck all around.
ECO-FRIENDLY KID'S PARTY FAVORS AND PRIZES
Use brown paper grocery bags, empty ice cream tubs decorated with glitter and glue, clay flower pots or small wicker baskets. Save the World party theme favors might include :
Packets of wild flower seeds
Small globe key rings
Miniature gardening tools
Nature kits
Binoculars
Green baseball caps
Print off a small list of simple tasks that the kids can do to help save the world and pop it in their favor bag.
Earth globes and balls