MEXICAN FIESTA PARTY IDEAS FOR KIDS
Mexican Fiesta Party Ideas always conjures up images of dancing, laughter, festivities, games, Mexican food, bright colors and basically lots of fun. And I'm going to show you how to do it!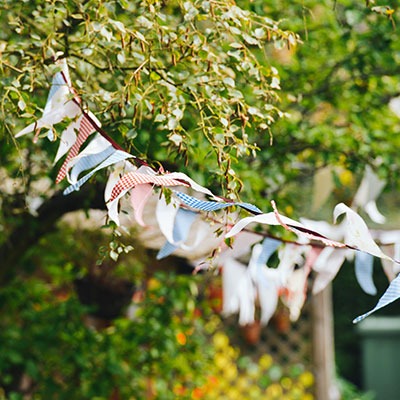 This celebration theme can equally be applied to a Cinco de Mayo party and what is great is that it is suited for all ages from tots to adults so get your maracas out because here are some Mexican Fiesta Party Ideas!
Making your own Fiesta party invitations is easy. There are several ways I like to do them.
Using colored card, draw around a template of a sombrero, chili or Mexican flag. Color them in or just outline the shape with a bright colored marker pen and then write on the event details.
Cut out a square or rectangle on colored card (the brighter the better). Write the event details on the card. Make a paper fringe using colored paper (choose a bright contrasting color to the card) and glue that that to the top edge of the card. Trim the fringe so that it only covers half the card.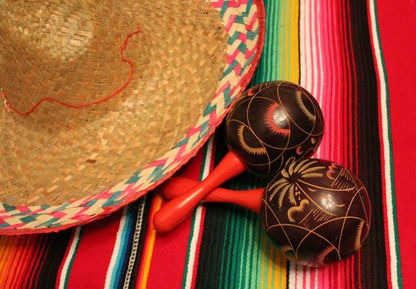 Buy some plain maracas and using a permanent marker pen, write the event details on them. Then tied a colored ribbon round the handle.
Take a rectangle piece of paper. Write on the eventdetails and  and then decorate it with colored spot stickers. Then fold the paper in a concertina style to form a fan. Secure an elastic band round the bottom and then  add a colored ribbon.
MEXICAN FIESTA PARTY IDEAS FOR COSTUMES
If the kids can come in costumes that is great. Often people are not sure what to wear so you might want to give a few tips on the invites. For example, bright flowing skirts for the girls and stripy shirts or cummerbunds for the boys.
Another alternative is to provide the guests with sombreros when they arrive. This will certainly get the kids excited and ready to celebrate!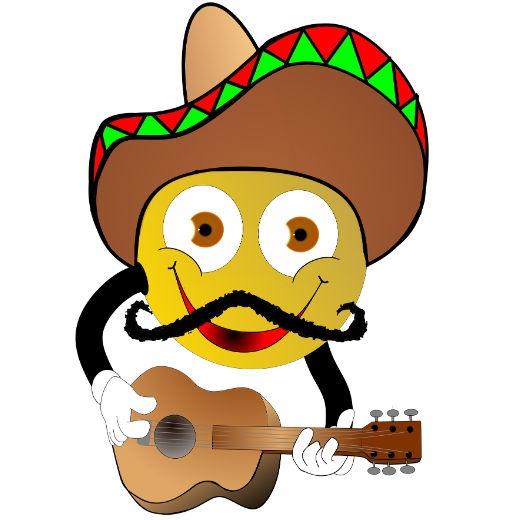 There are lots of ways to decorate with Mexican Fiesta party ideas but the main thing is to think bright primary colors, plus green, red and white which are the colors of the Mexican flag.
Hang up 'lots' of red, white and green balloons.
Pin up a Mexican flag and ask your local travel agents if they have free posters of Mexico that you could have to decorate the walls.
Make a doorway curtain out of colored streamers.
Use a colorful Mexican blanket as a tablecloth on the food table and place tissue paper flowers next to each place setting.
Decorate the table with brightly colored paper plates and cups or use colorful or terracotta pottery and straw mats.
Copy and print off small images of the Mexican flag and attach them to toothpicks to dot around the table.
Hang a pair of maracas or a sombrero on your front door or gate as a welcome sign.
Get the music going to set the mood. Go for Mexican or Salsa music.
There is a lot of Mexican fiesta tableware available but my favorite place to buy them are from Amazon.
MEXICAN FIESTA PARTY IDEAS FOR FOOD
Taco crisps and dried snacks. Serve them in terracotta bowls. You could also place the bowls in upside down sombrero hats which looks really cool.
Set up a Taco Bar. The older kids love this as they can make their own tacos with their favorite toppings. Try cheese, salad, salsa, tomatoes, chili beef, chicken, re fried bean, sour cream and chives.
Tropical Fruit Salad. Serve in plastic cocktail glasses and decorated with paper umbrellas.
Fruity ice creams and sorbet.
Ice cold fruity drinks or non alcoholic cocktails.
Cactus cake. For a quick and easy recipe, use a packet cake mix and make two cakes - one in a 9 x 13-inch oblong tin and another 7 inch round. Slice the oblong cake in half along its length and line up the 2 pieces to form the cactus trunk. Cut out a circle in the center of the round cake using a large cookie cutter - discard this piece or freeze for later. Using the larger circle's outer circle, cut it in half and position the two halves against the cactus trunk to look like arms. Cover with green icing and sprinkle lightly with desiccated coconut to give the impression of thorns.
MEXICAN FIESTA PARTY GAMES & ACTIVITIES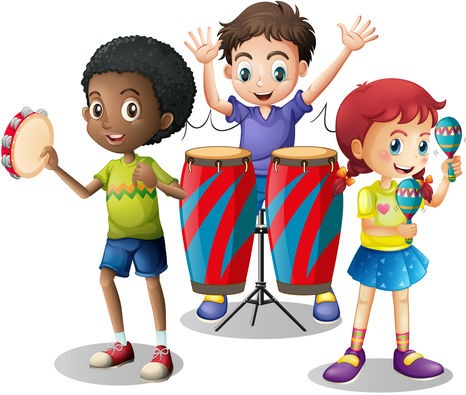 Go for fun and bright favors. I like to place them in a bright colored gift bag.

Paper fans
Paper flowers
Inflatable cactus
Small trinkets and jewelry
Straw hats or Sombreros
Mexican flags
Mini maracas

Check out these Mexican Fiesta party ideas from Amazon.