SLUMBER PARTY IDEAS FOR KIDS
If you need some slumber party ideas, you have come to the right place. I have lots of sleepover ideas for kid's party.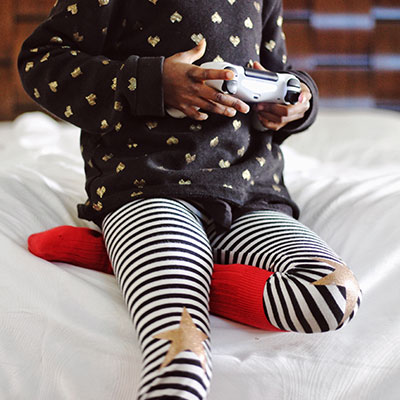 If it is their first sleepover party, you can bet that the kids are ultra excited! But what happens if your child is the one who asks for a slumber birthday party this year and needs you to come up with the ideas for it?
Well don't panic as sleepover parties are some of the most fun parties for kids. Often the kids want to organize their own party games and food and you just need to be in the background and to give a few ideas.
Tip: Be prepared for the kids who may get homesick. It really helps to walk the kids through the house to let them know where everything is from the bathroom to the kitchen so that they don't feel scared or too shy to have to ask later on.
Start the slumber party early on in the evening so that the kids have time to burn off some energy.
Depending on the start time you might want to plan a meal. If not, lots of snacks and drinks will be just fine but do limit them to avoid sick kids!
Have some organised games and activities.
Think about organizing some quiet time if things get too boisterous. A film is always a good calm down activity.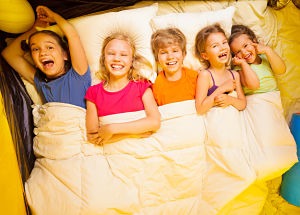 Get the kids to bring sleeping bags and a pillow to save on your laundry.
Try and get everyone to sleep in the same room to stop kids running round the house all night.
Set up a few rules such as rooms that you don't want them to go in.
Suggest a 'lights out' time. Sometimes the kids are exhausted but need an adult to set the limits.
Plan a fun breakfast for the next morning.
Below are my 2 favorite sleepover ideas for girls and boys.
Below are some fun slumber party ideas for girls. And don't forget to check out my Girls Makeover Party Theme for lots of ideas for food, decorations and activities.
Who doesn't love a spa day? Especially when you get to pretend to be grown up with all of your friends, so how about a Spa sleepover for a night of pampering!
This is one that everyone loves. What you do is buy hypo-allergenic and safe for kids mud masks and cucumbers and let the girls each put on a mask. Then while they are lounging with their newly painted nails, each of them has to tell a story together. The first person makes up 4 or 5 sentences about a horror event or story about a princess in a spa and then the person next to them has to make up the next 4 or 5. While they are telling the story, they can also be eating chocolate dipped fruit and non alcoholic champagne or sparkling grape juice to help them feel and pretend like they are at a real spa.
What you need is a piece of cardboard or something hard and flat with an arrow dial in the middle. Draw on sections in cone shapes like a pizza cut into slices. Now in each 'pizza' section write the numbers 1, 2, 3 and then leave one piece blank. Keep on going around the pizza slice shapes until you have no more spaces. Now, in each of the blank spaces you place one color of nail polish. When the girls spin the dial, when they land on a number they have to paint that many nails whatever color is to the left of that number. If they land on a bottle, they get to pick someone and paint that color on one person's nail in the room.
Here are more slumber party ideas for Games and Activities 🙂
Boys enjoy a sleepover party just as much as the girls. They may not be interested in the spa pamper theme but how about Villains and Heroes!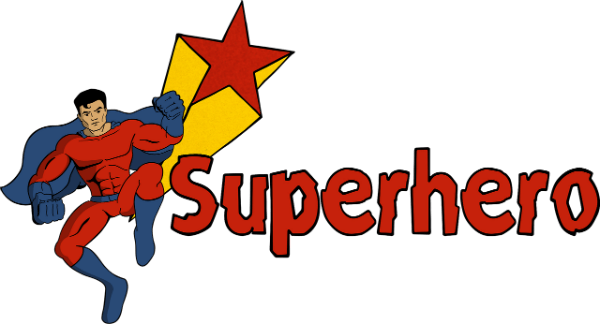 Superhero vs. Villain sleepover party ideas
What you do is randomly choose 50% of the invitations to be superheroes and 50% of them to be villains. Then on the invitation cards you explain that they should come dressed as their favorite superhero or villain (depending on the card.)
Not only does this mean that they get to dress as their favorite character when they show up, but they also get to wear their favorite Scooby, Aquaman, Dr. Doom, Lex Luthor or Superman pajamas to bed that night.
As far as slumber party games for boys go, how about these ideas:
Hero vs. Villain laser tag
Hero vs. Villain hide and go seek or capture the flag
You can have an obstacle course and have them compete/set traps for the other
Check out these Superhero Games for even more ideas
My Superhero Party Theme will also give you some super cool slumber party ideas for decorations and activities.
SLUMBER PARTY GAMES FOR BOYS AND GIRLS
Slumber parties are about action and no sleep! Of course you don't want the kids to be just running riot, so having some planned games is a must. How about:
Treasure hunt or Scavenger hunt
Telling ghost stories around the room.
Superstar karaoke. Just make sure you have a box of props like funny sunglasses, boas, ties, and wigs and other things celebrities and rock stars wear.
Also try out a DIY escape room game!
Escape room games are the perfect activity for an exciting night in! They require teamwork and creative thinking, and so really shine among close groups of friends.
An escape room game will require the kids to work together to solve puzzles and overcome obstacles in order to conquer a grander challenge (whether that be escaping an ancient egyptian tomb, or sabotaging the WAR facility of an oppressive government). Challenges like this are the stuff of children's daydreams, which is one reason why the kids absolutely love them!
What's more, is you can do it! It's easy to set up a magical escape room experience in your own home, all you really need is paper and some imagination!
Read more here, and get to hosting your own unforgettable escape room party!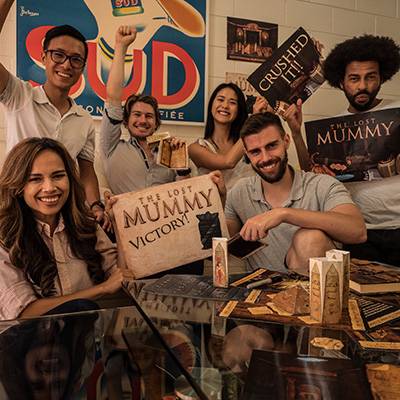 These slumber party ideas should get you off to a great start when planning your party.