Looking for Kid's party decorations? I can help you out with the basics to get you started on planning the perfect kid's party.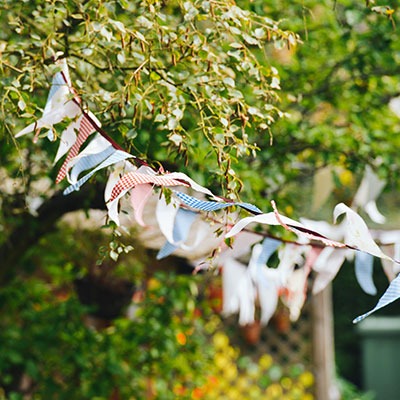 THE BASICS ON KID'S PARTY DECORATIONS
Set A Budget
Set yourself a budget and don't get swayed if you can't afford it. Don't forget that you can also pick up some  bargains at the dollar stores. Other places to look for bargains are Amazon and eBay. Also check out any discount stores or second hand stores, you never know what you might find.
Age Of The Kids
What sort of age group will there be?
I find toddlers are less interested in decorations but more interested in toys and things to play with. Teenagers too are less enthused by decorations but the food and activities will be important to them. So don't go overboard and plan decorations around what you can afford, the room itself and the age group of the kids.
Plan a Decorating Theme
Choose a theme based on color or the party theme. Having a theme of sorts, stops you buying anything and everything. If you are on a budget, balloons are a fantastic way to give a party atmosphere.
The Wow Factor
Have one special feature that will stand out and be memorable. This could be a table centerpiece or a huge balloon bouquet or anything that you feel would make the kid's go "WOW"!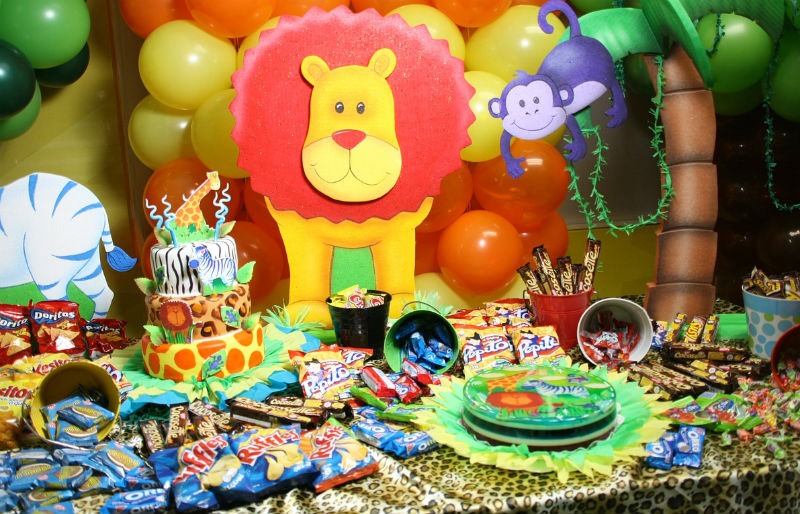 Decorating Space
How many rooms do you want to decorate?
Sometimes it's a good idea to make certain rooms out of bounds if you want to avoid too much mess and do remove fragile or precious items. Kids do like space and there will be a lot of very excited guests. Push furniture back against the walls and tidy away any ornaments or furnishings you don't want spoiled.
Tip: If you're worried about your carpet/flooring, consider buying some cheap plastic sheets or grass mats to lay down.
Cups And Plates
What type of plates and crockery to use.
Do you want to use disposable cutlery and crockery or food boxes that save on the washing up and broken plates? Make sure the disposable cups aren't too flimsy as with little kid's paper cups tend to get a bit soggy round the lip and thin plastic ones tend to get crushed by little hands. The same applies to paper plates.
Tip: I always write names on each cup and plate (or stick pictures on) to save mixing them up, as the kid's always forget which one is theirs.
Are You Serving a Meal or Snacks
Is it a sit down meal, buffet or snacks?
Remember if it's a buffet, the guests will need somewhere to sit. We often lay down a big mat which all the kid's sit on and have a sort of indoor picnic if it's too wet or cold to be outdoors. If you want to use a table, cover it with a plain paper tablecloth and let the fun foods be your decorations.
Tip: To cut down on the kid's party decorations cost, don't have the party around a main meal time and that way you can get away with serving just a few snacks.
MAKE YOUR OWN KID'S PARTY DECORATIONS
At our house, we have a big metal trunk, known as the "scraps trunk" and my daughter Ellie has a field day making kid's party decorations, name badges for her guests, creating food labels and sticking together colored paper for streamers. Here are a few decorating ideas to get those creative juices going:
Buy a cheap white paper tablecloth and get your child and/or the guests, to decorate it with felt pens.
Make your own party bags using colored cellophane and ribbon. Or try small plain grocery bags that you can decorate with glued on scraps or marker pens.
Don't throw away used decorations. Bring them out for the next party - most kids will have forgotten that they had them the year before, especially if you add in the odd new thing.
MAKE YOUR OWN PINATA - It's not difficult.
Buy in bulk - you can never have too many balloons and it works out much cheaper in the long run.
If you see a particular store/cinema display that will match your party theme, ask the store if they will let you have it when they have finished with it. Often they just end up in the bin, so why not grab them first.
If you are on a budget, it is amazing how balloons can add a whole new look to the scene and they are not expensive. Buy the biggest you can and cluster them rather than putting individual balloons around the place - it is much more effective that way.
Create your own party banners using cheap drawing paper.