These simple Christmas craft ideas are fun for the kids to make. These are Christmas ornament crafts the kids can hang on the Christmas tree.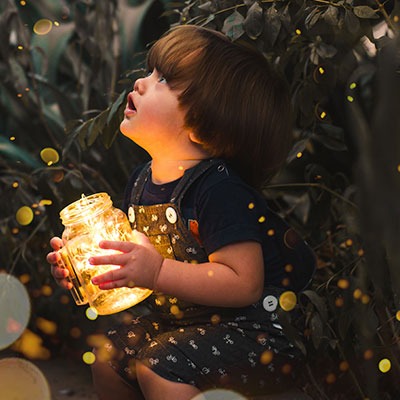 CHRISTMAS ORNAMENT CRAFT #1
This Personalized Christmas Balls are certainly one of my favorites. We have so many hand decorated balls and baubles in our house now, that I can never manage to put them all up.
Skill: Easy
Time: 10 minutes + 6 hours drying time
WHAT YOU NEED:
Christmas baubles (balls)
Gold and silver glass painting/marker pens
Glitter glue
Ribbon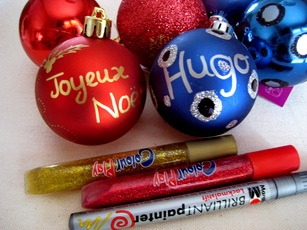 INSTRUCTIONS:
Using the glitter glue, draw a nice pattern or image on your Christmas bauble making sure to leave some room to write the name. Leave to dry for at least 6 hours.
Using the marker pens, write a name or message on the bauble. I find that the metallic marker pens give the nicest finish.
Thread some colored ribbon through the bauble holder and hang from the tree.
Alternatively you could place it in a pretty cloth bag to give as a gift to someone special
CHRISTMAS ORNAMENT CRAFT #2
This Christmas Ornament Craft is so simple but yet they look stunning when finished. Hang them on your tree or place them on your table or mantelpiece and you will have everyone asking where you bought them!
I can remember making Christmas ornaments in school but instead of glitter we used torn up pieces of tissue paper. We would wrap pieces of paper around the end of a pencil then dip them in glue and stick it on the ball.
I think the ones with glitter will look a lot nicer.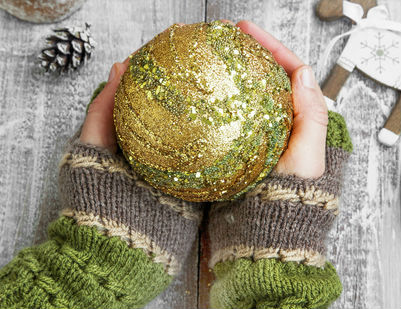 Skill:  Easy
Time:  20 minutes + glue drying time
WHAT YOU NEED:
Polystyrene balls of different sizes
PVA glue
Glitter
Toothpick
Florist foam
Paper clip or thin wire
Colored ribbon or leaf decoration
INSTRUCTIONS:
Stick a toothpick into one of the polystyrene balls so that you can hold it like a lollipop. Cover the ball with a thin layer of PVA glue.
Place some glitter on a plate and roll the ball in the glitter so that it is completely covered.
You could also experiment with using 2 colors of glitter. To do this, place the glue on parts of the ball (for example in stripes) and then roll in one color of glitter. When dry, paint the glue on the remaining parts of the ball and then roll in the other colored glitter.
Stick the toothpick with the ball pointing upwards into some florists foam and leave the glue to dry. A couple of hours should be fine.
Uncurl a paper clip (or use the wire) and form it into a thin 'U' shape. Stick both ends of the 'U' into the top of the ball so that the curved end of the wire is just sticking out of the ball in a loop shape.
Thread a piece of colored ribbon through the wire loop, tie a bow and hang on the tree.
Christmas craft ideas are a lot of fun for both kids and adults. And these Christmas ornament crafts are perfect to keep the kid's entertained for hours.
Try adding the year on them so years later you can remember when you made them.