This exciting birthday party theme was submitted by Danielle B (New Jersey)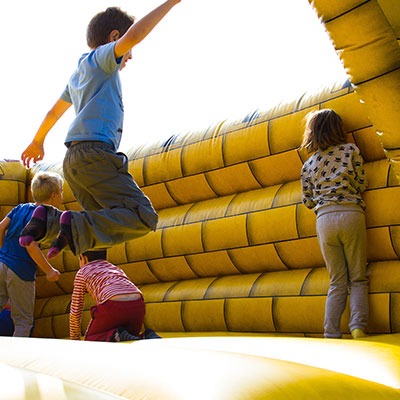 This Carnival Themed Event was for my sister who was turning eleven. Me, I am only 13, but I was somehow able to pull it all off.
Well, to start off, the invites were very colorful and it had a little tag in it that said: "WEAR A CRAZY HAT! THE CRAZIEST HAT WILL WIN A PRIZE!" This went with the theme and a lot of the girls had fun with it, determined to win.
We also had a candy contest, a jellybean contest, etc -- anything colorful and yummy!
Anyway we made our basement into a huge carnival, with six games that they could play. We gave each girl a bag of tickets, (can be located at any party store!!!) Each game was worth a different amount of tickets: A DUCK POND (this was the FAVORITE!! We had rubber ducks with Small, Medium, and Large tags in a huge water-filled bucket! The girls loved picking and getting their prizes!!!!).
A Ping-Pong Toss where they tossed ping-pong balls into cups, and they bounced around so it was challenging to get it into the MEGACUP!!
We had a Tin-Can Alley with different soup cans, a Basketball Shoot, and a wheel (another FAVORITE!).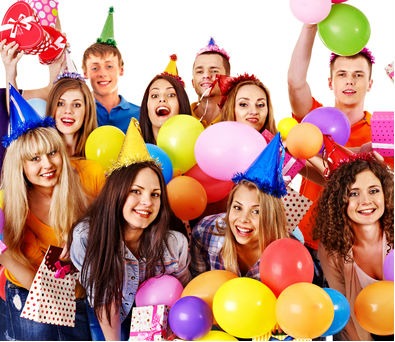 Kids would compete against their favorite candies by placing their tickets on a huge cardboard platform... the wheel would spin and whoever gambled for their candy and it landed on it won!!
For food we had carnival related food: pizza, hot-dogs, popcorn, caramal apples etc!!!
We had crafts where they used their creativity and put it into action! They used markers, pom poms, even their TICKETS to decorate foam frames and scrapbooks, which they were able to take home and keep!!!
We gave all of the girls tote bags and put their goody-bags in it! Overall, they loved the Carnival Themed Birthday Party and it was a blast for everyone!