Easter egg decorating is a part of the Easter fun and routine. Most kids just love getting messy with paints and dye.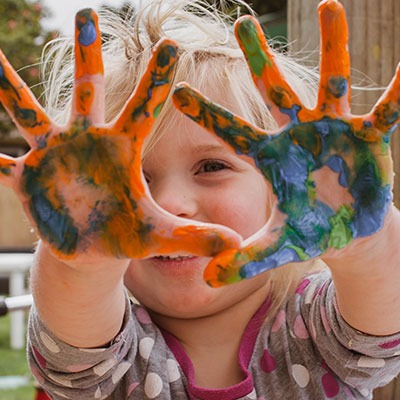 With younger children you might want to use some hard boiled ones as they are less fragile.
These are my 3 favorite egg decorating methods. I like them as they are easy but you get great results.
Tip for drying painted eggs : Create a special drying board by taking a large piece of florists foam and sticking dressmakers pins into it close together. Rest the eggs on the pins and that way they can dry thoroughly without spoiling your artwork.
ARTISTIC EASTER EGG DECORATING
What you need:
Eggs
Egg Dye
Lace trimmings - wide enough to wrap round it
Rubber bands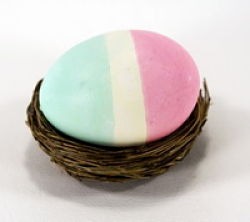 Method:
Wrap a piece of lace round an egg and secure the ends with a rubber band rather like you were tying up your hair. Make sure the lace is sitting as flat and snug as possible.
Carefully dip it in your chosen dye and let it sit until the desired color is achieved.
Remove from the dye and let it dry before removing the lace.
These eggs are very easy to make and great it you don't want the mess of colored dyes. They are also good for people who feel that their artistic skills aren't very good.
What you need:
Thin wrapping paper, decoupage paper or fine silk
Paper glue
Scissors
Varnish (optional)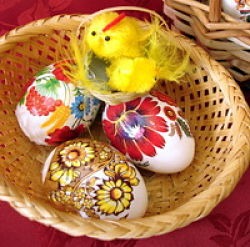 Method:
Cut out small images from the paper or silk.
Using the brush, apply a thin layer of glue to the egg and then place the paper on. Brush over the paper with a bit more glue being careful not to tear it.
Once it is papered and you are happy with it, leave to dry.
When fully dry, give it a coating of varnish to protect it (optional).