FANCY DRESS EVENT FOR A 15-YEAR-OLD
This creative party idea was submitted by Molly (United Kingdom)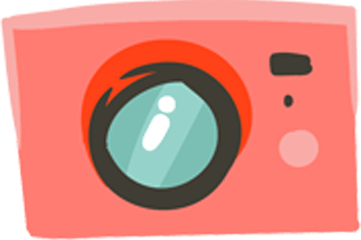 Easy to do!
I am 15 and have done all the traditional parties and themes. This year I decided to do something very different.
I invited about 15 people, although you could invite more. I then issued every person with an XXXL cheap white t-shirt from ASDA. They were £1.50 each so not too expensive. I then said "Do whatever you want with it - cut it, dye it, sew it, accessorize it - as long as you wear it to the party" I asked everyone to keep their ideas secret to add to the surprise, but it could be done openly as well. It was great fun and had everyone talking about it.
Some people made theirs into nice dresses, others chose the fancy dress route. I really like the idea, as it leaves everything open. It can be free and low-effort for some, or wild and extreme for others. I had someone as a fish, one as a mystic, another as a hippie, Mary Poppins, Jesus, a car park, a roman, some nice dresses and I was a cave girl.
We all slept in a giant gazebo and had a barbecue. I put fairy lights all over the inside of the gazebo and we danced in our mad outfits! Everybody really enjoyed it and I would recommend it - your friends probably won't have heard of this before!