LITTLE MERMAID THEME AND DECORATIONS
by Danielle (Southbridge, Ma)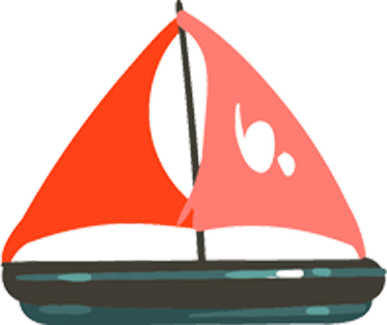 My daughter is a winter baby and my house is not an option for an indoor venue, so every year I make it my mission to find a cheap and fun venue that won't be the same as all the other kids she knows.
Well this year, I decided early on to just make it easy on myself by choosing McDonald's.
I had my doubts, but this seriously ended up being a great party.
It was budget friendly, we had a nice brightly colored and festive party room, an awesome party hostess, and the kids had a blast in the play place.
I cut back on decorations, simply hanging some Ariel and friends posters and banners I bought from Oriental Trading Company for $5 which are now decorating her room.
The play place area walls happen to be painted like an ocean with lots of fish, so it matched up perfectly to the party theme!
The elements of the party I focused on were the cake and a time capsule that I decided to put together.
The cake was an Ariel Barbie cake, but instead of a dress I made the bottom into a rock with her tail on it.
The time capsule was a treasure chest, and I made a sign that read: "Time Capsule 2029 - Make a prediction about Alex's future, or share your favorite memory with her! Just write a note, drop it in the chest, and we will take care of the rest! We'll hide it in Ariel's grotto or a sunken submarine, and give it to her to open the day she turns 18!"
We put out pretty colored paper (about 5"x7") and colored pens that we picked up at Walmart for less than $10. I printed out pictures of her from the last 5 years and spread them around for people to see, and I also printed out pictures of things she loves to go in the chest.
Overall I got the best of both worlds with this party: low stress and low cost, but also customised enough to make it special for my little princess!