Having an outer space party? Need some outer space decorations? Well you came to the right place. I have lots of ideas for a space party.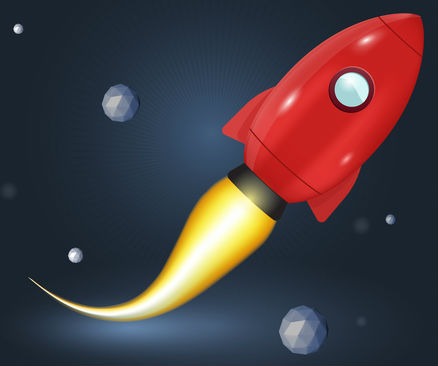 For your space decorations you could decorate the room to look like the inside of a space ship and have the planets floating down from the ceiling.
Try and have a color theme such as blue and silver or black and white rather than lots of rainbow colors.
Below are some of my favorite ideas for outer space decorations:
Space Posters
Put up posters of astronauts, space shuttles and planets. Amazon.com has good selections which are not too expensive.
Planet Fantastic
Paint polystyrene balls of all sizes and hang them from the ceiling using fishing line.
Launch Pad
Have a Launch pad area sealed off with warning tape and if you can, create a rocket out of cardboard boxes as a centerpiece
Space Entrance
Create a big sign to put over the entrance saying something like: "Space Mission Control Center – WARNING: Authorised Access ONLY!"
Alien Attack
Suspend alien heads around the room made out of green balloons and with eyes drawn on them in black felt pen.
Spaceship Control Panel
Take a large cardboard box and cover with silver foil or spray paint in silver. Make a number of small holes in one side and push some Christmas tree lights through the holes. Use lights that are different colors and which twinkle as they are more effective. Also make some larger holes and insert camera film canisters so they resemble knobs and buttons Attach the control panel to the wall unless you want lots of little hands playing with it!
Night Sky
Paint the inside of a large cardboard box, black. On the outside base of the box, lightly draw a plan of the stars of the night sky including the famous star constellations such as "The Plough" and "The Big Bear". Make some small holes where the stars should be and insert small twinkling white Christmas tree lights – one light in each hole. The lights need to be inside the box. Lay the box on its side on a table which is child height and hang a large thick black cloth over it so there is no light coming into the box apart from the 'stars'. The kids can then take turns to place their head under the cloth in the box so they can see the twinkling night sky.
Moon Walk
Have silver and white balloons all over the floor. You could even put glow in the dark items in each balloon before blowing up.
PRINTABLE SPACE PARTY GAMES FOR KIDS
Printable space games are great for your party. Get both the question sheet and an answer sheet and print off as many as you need. Click the add to cart button to purchase these printable space games
This product is no longer available for sale here. Sorry for the inconvenience.