This fun birthday theme was submitted by Shea (Iowa)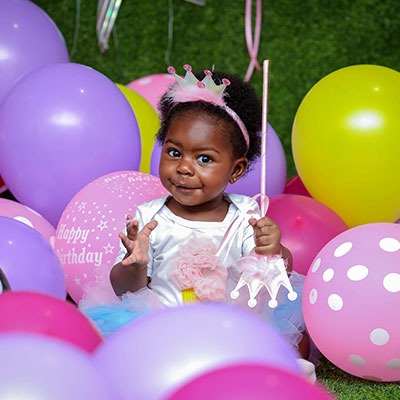 Last year for my daughters 7th birthday we did a princess theme.
I took an old refrigerator box and made it into a castle, with window cut out, draw bridge and even bars on the tower. We had a banner and balloons hanging out front to let the girls know where to enter.
When her friends got to our house we sent them into my daughters bedroom to pick out their princess dresses(we have a bunch laying around). I did their make up and hair. My husband and a few of the other men dressed up as princes and they all danced together, we locked each one in the tower and had pictures taken.
For the invitations we wrote "You are cordially invited to Princess(childs name) birthday party. At (your last name) Castle. We plan to have a royal ball!"
We had a fancy punch bowl with homemade swords guarding it. Cut the swords out of cardboard and put tin foil over the blade. The cake was in the shape of her favorite princess and we did little finger foods such as cheese and little hot dogs on a stick.
We did a scavenger hunt to find the missing jewels stolen from the queen. I dressed up as the queen and we made the living room into a thrown room with royal colors like purple and blue streamers and table clothes. Just whatever you have in the house is fine.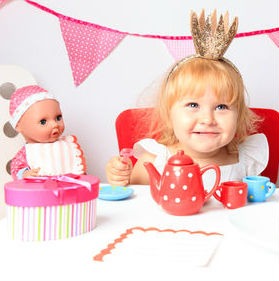 I went to a dollar store and bought some rings and necklaces like the mardi gras kind. I hid clues around after having a meeting with the queen to give them their first clue, make them clues they might know and having to do with the theme. Like your first clue is where Cinderella lost her slipper.
The goody bag had the jewelry they found that the queen allowed them to keep for finding them for her. We also put a bit of fake make up and hair ties and such, so they can do their own make over at home. At the end of the party the queen and king gave each girl a certificate declaring them to be true princesses. We printed these off the internet and had the girls sign their names.