TEDDY BEAR BIRTHDAY PARTY THEME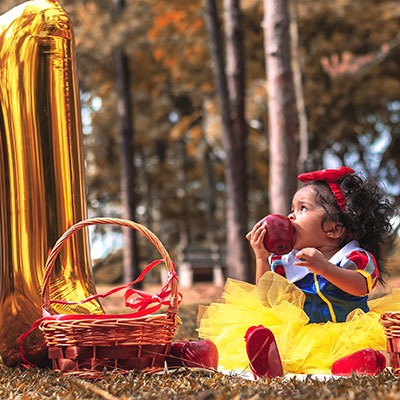 A Teddy bear birthday party is perfect for the younger kids but some older kids also like a teddy bear themed party.
Most kids have got a Teddy bear and most think of it as their friend so get ready for some cute and cuddly teddy bear party ideas.
Top Tip: Keep the party simple and depending on the number of kids, get a few helpers.
TEDDY BEAR BIRTHDAY PARTY INVITATIONS
Invitation
Someone Beary special is turning 3 
So join us for this special birthday tea
The bear facts.....
Teddy bears playground:  Address
Time :
PS Bring your special bear so s/he can join in the fun
Teddy Bear Invites 
Make a simple template of a Teddy bear on craft paper and write on the party details.
Cookie Bear Invite 
Make cookie bears using your favorite recipe. Pop them in a small brown grocery bag and write the party details on the outside of the bag.
Sticker Bear Invite 
Using plain craft paper and cut out a bear shape. Adorn it with stickers of bears. Easy and effective.
TEDDY BEAR BIRTHDAY PARTY DECORATIONS
Think bears, bears and more bears. However remember that this teddy bear birthday party is for the younger kids so you don't need to go overboard spending money on lots of fancy items which they may not even notice.
Clear out your cuddly toy cupboard, get down to your thrift store or get to a garage sale and get out those teddies. Place the largest Teddy that you can find at the entrance to your house or Teddy bear party venue. Attach a helium filled balloon to his arm.
Make large bear paw footprints form cardboard and lay them on the ground leading from your gate and into the party area.
If you are having a Teddy bears picnic, set up a picnic area with small tables and chairs. Lay a big mat on the floor for the picnic.
If you are using a table, cover it with bright, disposable checked tablecloth and place a small Teddy on each chair.
We all know that bears love honey so make a mobile of buzzing paper bees hanging from the ceiling using clear fishing line.
Put up groups of bright balloons. A cluster of balloons always looks more impressive than individual ones.
Place teddies everywhere in the party room/area. Place the ones that you don't want played with out of reach of little hands.
Set up a Teddy bear party cave in the corner of the party room using cardboard boxes or a tepee tent and fill with large cushions or bean bags. Place all sorts of toys in the cave and let the little ones explore and jump about.
Write the name of each child on a paper cup and plate and put name stickers on chairs.
Attach a helium balloon to the back of each chair.
TEDDY BEAR BIRTHDAY PARTY ACTIVITIES & GAMES
Make A Bear
For older kids, buy some bear craft kits so they can then make their own bear or try these color me Teddy bears on the right which are perfect for younger kids.
Bear Birth Certificates 
Give each child a small bear when they arrive and then give them a homemade birth certificate to color in and take home. You could design your own birth certificate off any computer graphics software.
Honeycomb Necklaces 
Get some string or wool and Honeycomb cereal and let the kids prepare their own edible necklaces.
Honey Dough Fun 
Bears love honey so make your own honey dough that kids can play with and eat! Give the kids rolling pins and cutters and them let them decorate with raisins, nuts, coconut, chocolate chips and sprinkles and then eat them all up!
Balloon Artist 
If your budget stretches to it, hire a balloon artist in your area who can make all sorts of bear creations.
Click here for some great teddy bear birthday party games such as Goldilocks' Chairs, We're Going on a Bear Hunt, and more.
TEDDY BEAR BIRTHDAY PARTY FOOD
Little kids can be fussy eaters. They often like to eat on the move and so I would suggest finger foods and nibbles. Don't use plates unless you are sure the kids will sit at a table.
You could also use cardboard kids food boxes with handles which are ideal as the kids can carry them around and nibble when they want to.
Other alternatives could be small picnic baskets or the green containers strawberries are sold in. Line them with a checkered red and white napkin to make them look more exciting.
Label cups with the child's name on so they know (or rather the adults know) which is theirs and avoid straws for the toddlers as they just get chewed.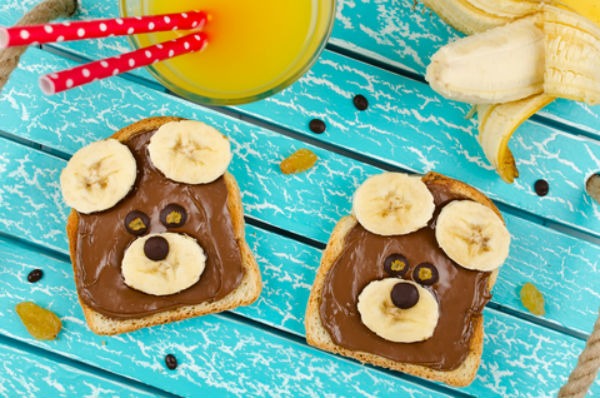 Peanut-butter and jelly sandwiches 
Cut out sandwiches in the shape of a bear with a cookie cutter.
Bear-Burger 
Use a cookie cutter to cut the hamburger patties and make bear faces on them with olives, strips of carrot and cherry tomatoes.
Honey Bear Punch 
Mix together 2 quarts lemonade, 3 quarts unsweetened pineapple juice, and 2/3 cup honey.
Panda Biscuits
Make a cookie dough and make rounds. When cooked, decorate with black and white icing to make a panda face.
Teddy Bear party Cake
Prepare a basic cake mix. Make 2 round cakes for the body and head and then 6 cupcakes (4 for the paws and 2 for the ears). Cover with frosting and then add the final decorations such as shredded coconut or chocolates sprinkles for the fur, M&M's for eyes, black licorice for the claws and dolly mixtures for the nose. Just use whatever you have in the house. Or use one of the cute cake tins on the right to make a bear cake.
Below is a teddy bear party cake sent in from one of our viewers.
by Trishia Bartle
(Baldwinsville, N.Y., USA)
This was my third time making this teddy bear party cake. I made the cake for my mothers my own and a friends baby shower.
I used a cake mould and used boxed cake mix. As for the frosting it was homemade in which i had used different sized star tips for the decorations.