KID'S CRAFT GAMES & ACTIVITIES
Looking for some creative kid's craft games and activities? Then this is where to start.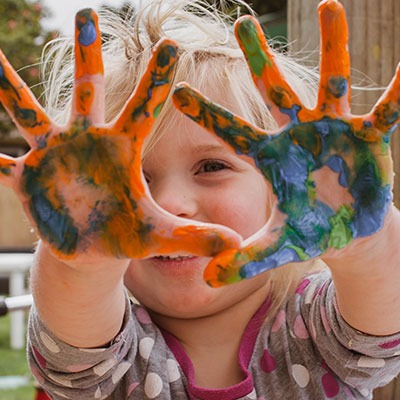 These art and craft games also go really well with my CRAFT PARTY THEME.
You might find that you don't need to play any kid's craft games as you will have so much else going on.
But just in case you want a game or two, have a look below...
Give each child a piece of paper and a pencil. Each child then draws a head and neck and then carefully folds the paper over twice so that just the base of the neck is showing. He then passes the paper to his left and then each child draws a body and arms and repeats the folding and passing. Then they each draw the legs and feet and pass the paper round one more time. They could also put a name at the bottom. Unfold the portraits to reveal the funny pictures and then hang them on the wall.
This is better for older kids who might have studied artists and their works at school. Print of some famous paintings plus their artist. The kids have to work in teams and see who can pair up the correct painting with its creator.
Get some large paintbrushes and stick a small ball of modeling clay to the pointed end of the handle. Make a target in the shape of an easel and have some holes in it just like you would on an easel. The kids then stand a certain distance from the target and see if they can throw the paintbrushes through the holes, clay end first.
Give each child a piece of paper and get them to draw a quick and impromptu squiggle on it. They then pass the paper to another child who has 1 minute to turn the squiggle into a recognizable picture. It's harder than you think!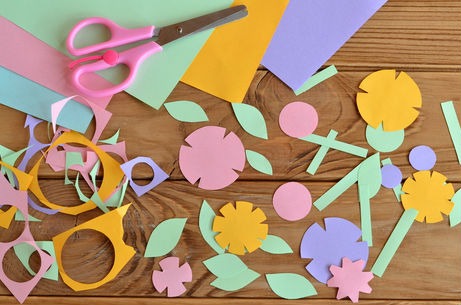 Having a piñata is always a great success at kid's parties. It is easy to make your own pinata or you can try this pull sting pinata. Need the rules on how to play the pinata game? Here they are.
These are great kid's craft games they will have fun playing. Here are some craft activities for them to try.
Pick crafts to suit the age group and do think about whether you will need an extra pair of hands or two to help you with the craft party activities. Below are just a few of my ideas that I know work well.
This is ALWAYS POPULAR. In advance make some cupcakes and then give the kids icing writing pens and small bowls of icing and sprinkles. Let them decorate and eat - yummy!.
Younger kids will be happy with some string and colored beads or pasta shapes. Older kids might prefer something a bit more 'grownup' looking so you may need to get some special jewelry beads and chains or key rings to decorate.
This is not the cheapest activity but it is fun and they can be used as take home gifts.
Give each child a ball of quick drying clay and get them creating pots, ornaments, fridge magnets or whatever they fancy.
Either buy some cheap picture/photo frames and give the kids lots of glue and glitter to decorate them with. Or if you are on a budget, make your own frames out of strong construction card or you can ask your local photo shop for some ready made cardboard photo frames.
This is not expensive but they do take a bit of time to make. My 13 year old daughter is always making these for her friends at school. Even I wear one she made!