Blow the whistle and hop on board for a train birthday party trip of a lifetime. Most little kids love trains so here are some train party ideas to make a very special day.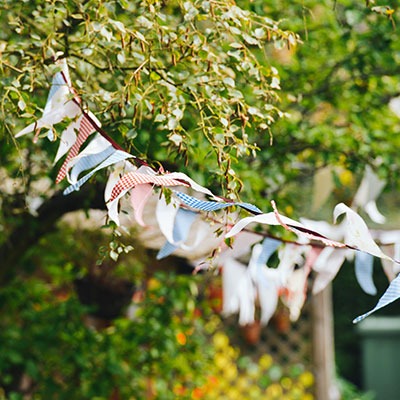 TRAIN BIRTHDAY PARTY INVITATIONS
Invitation
All aboard, all aboard..... 
Train driver X (child's name) is having a birthday treat
And he needs YOU to book your seat
The train departs at :
Meet on platform X at :
Please ring the station master to confirm your seat
PS: Don't forget to bring your ticket
Make giant train tickets our of cardboard with the party details on one side.
Get postcards with trains on and write the words "Wish you were here" plus details of the train birthday party.
TRAIN BIRTHDAY PARTY COSTUMES
Ask the kids to come dressed in their "passenger best" and of course they mustn't forget to bring their ticket (invitation).
In exchange for their ticket, issue them with a special train birthday party boarding pass which they hang round their necks.
During the party as they win any train party games, instead of handing out prizes straight away, just punch a hole in the boarding pass – just like a real conductor!
At the end of the train birthday party the kids can choose small prizes (or give out favor bags) depending on how many holes they have.
Other fun costume ideas might be to give each child their very own Thomas train costume. It comes with the hat, a whistle and a bandanna for 6 children.
TRAIN BIRTHDAY PARTY DECORATIONS
Need some decorations for your train party? Check out the list of DIY train party decoration ideas below.
Make a big entrance sign with the station name on it e.g. SAM's STATION
Have a ticket booth at the entrance and you can act as the ticket master. Have the children hand in their ticket (invitation) or they can 'buy' one and then they pass through the barrier to be greeted by the train driver himself (the birthday child) who can hand them each a hat or their boarding pass.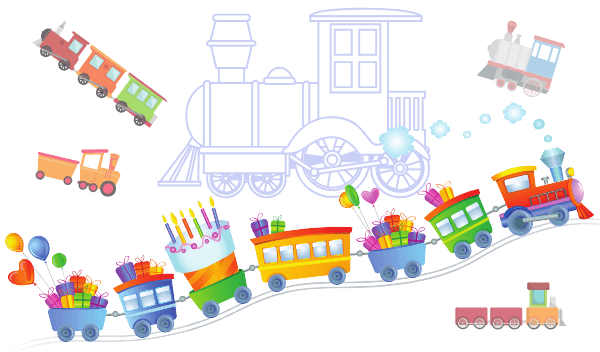 Make the party room look like the inside of a train. Set up 2 rows of chairs facing each other with a table in between. Tack large pieces of drawing paper to the walls and paint outdoor scenes on them to make them look like windows with a view.
Make your own railroad signs such as 'Men at work', 'Rail road crossing'. Dot these around the room or party area.
On the path up to your house lay planks of wood to represent a railway track. Make crossing lights using lamps with green and red bulbs.
If you have lots of space, divide the room(s) into areas such as the carriage area (for sit down activities), buffet car (set up the food table) and platform waiting area (area for games).
TRAIN PARTY GAMES & ACTIVITIES
Blow the whistle and we're off...... Follow this way for my big list of train games and activities such as :
Musical Sleepers
Train Traffic Jam
Collect the Coal and lots more.
Food for toddlers can be tricky as they all have such different tastes, likes and dislikes.
Don't go overboard with the food and finger foods are best.
Consider train food boxes as opposed to plates as they are much easier for little hands to hold and train cups with straws.
Wagon Wheels
Doughnuts with holes in the middle. Cover with chocolate if you don't mind the mess.
Choo Choo Cookies
Use train cutters to make biscuits and sandwiches
Track Sign Cookies
Cover plain round or triangular biscuits with icing to make rail road track signs.
Train Drivers Lunch Box
Fill individual lunch boxes with a selection of edible goodies and snacks and write the child's name on the outside.
TRAIN PARTY FAVORS AND PRIZES
Train party favors could include :
Whistles
Hats and bandannas
Thomas the Tank engine items
Noisemakers
Station masters flag
Coloring books
Key rings and compasses