The circus is coming to town and this circus party is one kids party not to miss!
A circus birthday party is one of my favorite kids party themes although it can take some preparation and you may need an extra pair of hands. My suggestion is to hold the party outdoors and enlist willing parents to help with the activities.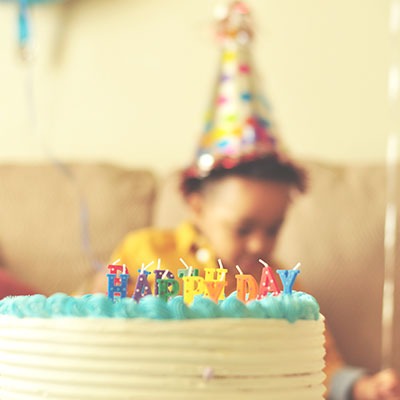 Big Top Invites
Draw a circus big top on craft paper. Decorate in red and white stripes and write the party details on the other side.
Circus Ticket Invites
Use your computer to make circus entrance tickets.
Clown face Invites
Decorate cheap paper cone hats to look like a clown's hat with a red pompom on top. Write the details on the side or on a piece of paper stuffed inside the hat.
Circus Poster Invites
Use your computer to design a circus poster with the party details on it
Your invitation wording could go something like this:
Roll up, roll up as the circus is in town
And hurry, hurry, don't be late
as X's (birthday child's name) circus is sure to be great.
Big Top location: address
The performance begins: Date + time
Bring you ticket and your costume
and step right up to the best circus in town
RSVP to the Ring Master.
If you think is is appropriate, ask the kids to come dressed up in a fancy dress costume or you could even just ask the guests to wear a funny hat and give prizes for the 'Funniest hat', 'Most unusual hat', 'Biggest hat' and so on, making sure that everyone gets a prize.
Other alternatives would be to have some colored clown wigs or clown bow ties at the ready to hand out when the kids arrive.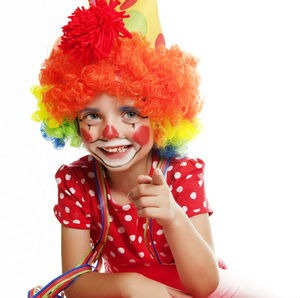 Go for bright or primary colors such as red and white, yellow and purple, blue and green or why not all of them!
Make or purchase a Big Top personalized banner or a circus poster and pin it to a chalk board and place it at the entrance to the party venue.
Get dad or another person to dress up as a Ringmaster and greet the kids at the door
Create different activity areas and put up large Circus Sign Cutouts saying what each activity is e.g. Popcorn Stand, Toss the hoops, Restroom, Ticket Booth.
On the back of each chair (if having a sit down meal), tie a balloon with a small toy inside and write the guests name on the balloon.
Hang crepe paper streamers to create a kind of circus.
String up LOTS of balloons.
Hire a marquee and decorate it with balloons and streamers.
Make a cage or use a dog cage and fill with small stuffed animals and prizes.
Put on some fun kids party music.
Use a speaker horn for getting the kids together for each activity or use a loud whistle.
Think of all those fun foods that are often a treat and let today be the day when they can have them all!
Popcorn – Rent a popcorn machine or make your own.
Cotton candy - Rent a cotton candy machine.
Hot dogs
Toffee apples
Double ice cream cones. Or have tubs of different flavors and lots of bowls of toppings so the kids can make their own sundaes
Juice in cartons and sodas
Bake one round and one small rectangular cake.
Cut the rectangular cake into 3 triangles. The round cake will form the face.
Place one triangle at the top of the round cake to form the hat and place the other 2 triangles below the round cake to make the bow tie.
Decorate with frosting to make a clown's face.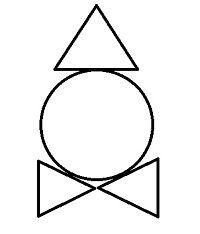 Use popcorn boxes as party favor bags or upturned paper cone hats. Issue one to each child at the start of the party and write their names on it. If you are giving out prizes during the party games, the kids can use these for storing their goodies.
Alternatively they could win coupons which are exchanged for a party favor bag at the end of the party. That way, everyone goes home with the same amount of things.
Circus party favor ideas might include:
Twisty balloon kits or inflated balloons with a toy inside
Caps or T-shirts with a circus logo
Magic tricks and jokes
Silly masks, goofy glasses, clown's noses.
Badges
Small cuddly toys
Crazy foam
Colored hair spray
Any type of noise makers