These party crafts for kids are fun, cheap and will certainly help keep the kids occupied at a birthday party, or any other time.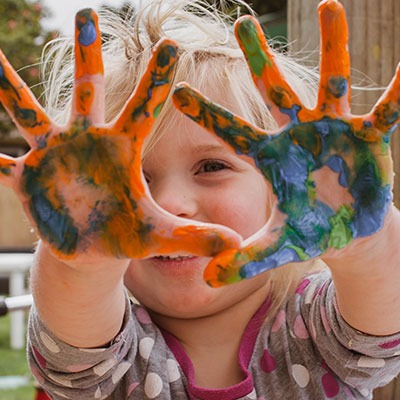 These party crafts for kids work well at any birthday party, but if you happen to be throwing an actual craft party then I've also got some super, creative  Kids Craft Party Theme ideas that you might like.
When planning what crafts to do, I think it is important to think about the number of kids you are inviting, plus their ages and their interests in general.
Basically the younger the kids are, the more adult spare hands you are going to need to help.  Plus without being sexist, boys and girls tend to like different types of crafts so bare that it mind if you have a mixed bunch of kids. In this case go for crafts that are adaptable such as T-shirt painting or painted paperweight.
I tend to have one or two kid's party crafts on the go for when the guests arrive as that gives them something to do whilst waiting for everyone else. It also helps the kids to get to know one another, if they don't already.
Craft activities can also be really useful say when you are getting the food ready and want the kids to have something to do or to occupy kids who don't want to do other games or activities that you might have organised.
Tip: Don't make the crafts too complicated otherwise you'll be constantly supervising and end up doing the crafts yourself!